Sale & Purchase Agreement: What every first home buyer should know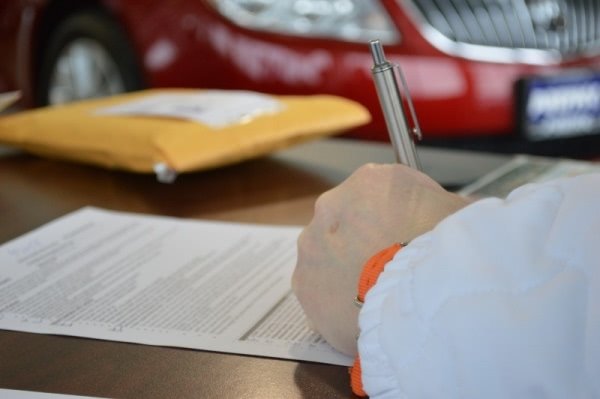 Have the confidence to sign a sale and purchase agreement with this helpful advice.
So you've decided to buy your first home but you're not sure where to start? Signing a Sale and Purchase Agreement can be daunting particularly because once you've signed, you're legally obligated to complete the purchase.
Kim Beange from GML Lawyers has some helpful advice below to give you the confidence to sign on the dotted line.
Conditions of a Sale & Purchase agreement
You need to do your due diligence on the property before you decide whether you want to proceed with the purchase. For this reason, you need to insert the relevant conditions into your Agreement. These conditions could include:
Finance – to allow you time to get an unconditional offer of finance from your lender
Building report –engage a professional builder to inspect the property and report to you on any issues that may need remedying
LIM report – a standard LIM report takes 10 working days to process. You need time to obtain a copy of the LIM and to get your lawyer to review it for you.
If you choose the above conditions you can only cancel the contract for those reasons e.g. under the finance condition because you couldn't get finance, or under the building report because the home needs a new roof, etc.
Alternatively, you could ask the agent to insert one (or both) of the following clauses for you:
Due diligence – this is a catch-all clause that allows the purchaser to carry out its due diligence on the property and approve all matters that, in the purchaser's sole discretion, affect the property i.e. you can cancel the contract for any reason whatsoever.
Solicitor's approval in all respects – you could insert a 5 working day solicitor's approval clause which allows you time to get your lawyer to review the Agreement and confirm that everything is in order
In terms of the timing of the conditions, the agent will likely try to negotiate as short a term as possible for satisfaction of your conditions – they are after all working for the vendor to get the deal across the line. We recommend at least 10 working days - any less than 10 working days and you will need to order an urgent LIM (which is more expensive) and not all Councils offer an urgent LIM service. If you are using your Kiwisaver for your deposit, you will need 15 working days to allow time to meet with your lawyer and for the forms to be processed.
If you are looking to buy a property at auction then you need to have done all of your due diligence before the auction so that you are ready to bid. If successful at auction then the contract will be unconditional.
Once all conditions in the Agreement are satisfied then the Agreement is unconditional and both the vendor and the purchaser will be proceeding to settlement (which is where the balance of the money is paid by the purchaser and the vendor transfers ownership to the purchaser). After the unconditional date and before settlement, you will get together with your lawyer to discuss and sign all of the Bank loan and mortgage documents.
Up-front costs
The conveyancing process can be expensive. You will incur some up-front costs, such as a building report, LIM report and your legal fees.
For this reason we recommend you obtain finance pre-approval before incurring any other costs. You will still need to get final unconditional finance approval in relation to that particular property but having pre-approval should speed the process up.
The next thing is to get a building report to see if there are any issues with the property that may affect your decision to proceed. If the building report is acceptable then you can incur the cost of ordering the LIM report (but keep in mind the processing times).
Kiwisaver
You may be able to use your Kiwisaver funds to purchase your first home as long as you meet the following criteria:
You are a first home buyer; and
You have been a Kiwisaver member for at least three years.
Previous home owners may also be eligible to withdraw their Kiwisaver funds if they no longer own the home and are deemed to be in the same financial position as a first home buyer. You will need to obtain a letter from Housing New Zealand confirming you are a qualifying person.
If you are using your Kiwisaver to pay towards your deposit, this needs to be paid to the vendor's lawyer's trust account rather than to the real estate agent. This is because your lawyer is required to give your provider an undertaking that if the contract does not proceed (through no fault of the purchaser) the lawyer will repay the Kiwisaver funds in full (i.e. not less the agent's commission). Your lawyer can arrange this for you.
Homestart grant criteria
Did you know that you might be eligible for a Homestart Grant from the Government? The Homestart Grant is available to first home buyers that meet the following criteria:
Have been contributing the required minimum amount to KiwiSaver for at least three years
Are 18 years or over
Are purchasing or building their first home
Have a household income (before tax) of less than $85,000 per year (for one person), or less than $130,000 per year (for two or more people)
Have a deposit that is 10% or more of the purchase price, including the addition of the grant
Are planning to live in the house for at least 6 months from the settlement/completion of the property.
If you are buying an existing home, the grant is between $3,000 and $5,000 based on $1,000 each year of KiwiSaver membership.
Alternatively, if you are building or purchasing a new home, or purchasing land to build a new home on, the grant is in effect doubled to $2,000 per year of membership in the scheme, up to a maximum of $10,000 for five years for each member.
As long as you live in the house for the first six months this grant does not need to be repaid.
We can advise you further on this if you believe you are eligible.
Insurance
Your lender will require that you obtain insurance for the dwelling with the Bank noted as an interested party. So as part of your finance condition you should use that time to make enquiries to ensure that you will be able to get insurance cover for the property. This is especially relevant for some properties which may have more restrictions given their location e.g. Christchurch.
In addition to this, we recommend that clients obtain life insurance for the full sum of the mortgage. That way, if anything happens to you, your mortgage will be taken care of.
---
GML Lawyers are a general practice law firm. Our offices are located in Highland Park, Auckland. Kim Beange offers a free 30 minute consultation to First Home Buyer Club members. Please get in touch if we can assist you further.
Kim Beange
Ph: (09) 537 1600 ext 8